We all have unique circumstances. Take advantage of our lending programs to get your foot in your new front door.
Key Features
Competitive Rates
Free Pre-Approval
Local Processing
Details
Competitively low rates for purchase or refinance
Loan secured by real estate property
Specialized lending programs to meet your needs:
Get pre-approved for greater bargaining power
Locally-based professionals with experience in the local real estate market
Local decision-making and processing
Locally-based lenders with experience in the local real estate market
Customer-first service from start to finish
Easy online application process; apply online in as little as 20 minutes
To Apply Online with eHome Connect
Completing our online application is as easy as 1-2-3 with eHome Connect.
The application is broken down into sections and you can track your progress through each section at the top of each screen. Move through the application by using the back and next arrows at the bottom of each screen. You won't want to use the back and forward arrows on your browser while completing your application.
We use exciting new technology in order to provide you with the most convenient online mortgage application ever! As you answer some of the questions, you'll note that questions below may change, disappear or new questions are added instantly. We don't ever want to waste your time asking for information that isn't important in your situation, so we evaluate the information we need based on your answer. Isn't that what amazing customer service is all about?
If you need additional help answering a question, click on the question mark at the end of the question for more information. If you don't have time to complete the application right now or if you need to gather information before you finish, we'll save the information you have completed. When you're ready to finish, simply return to the site and enter your User ID and password to continue.
Thank you for choosing Legence Bank!
Home Loan Tool Kit
Interested in purchasing your own home? We have a step-by-step guide to help you along your path to home ownership. Learn about:
Important steps recommended to get the best mortgage for your situation
Understand your closing costs and what it takes to buy a home
Ways to be a successful homeowner
Testimonials
Harrold and Gina Gurley
"Customer service is a hallmark at Legence. We have always enjoyed having a bank where people know us when we walk in or call, and who go out of their way to help us. We could not be more pleased with the service Legence has provided us with our mortgage as well as our checking and savings accounts. Although we recently moved to another area within the region, we have kept our business at Legence because it is truly a hometown bank and provides such outstanding customer service."
The Ortez Family
Meet Our Lenders
Dorothy Ruzich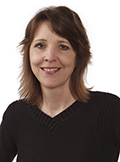 Dorothy is excited to help you find the best financing solution for your individual situation. She has over 25 years of experience helping individuals and families get into their dream homes, vacation homes and starter homes. Legence Bank offers numerous loan options, local decision making and processing, competitive rates, and personal attention. She invites you to consider our Legence Bank family for your financing needs and looks forward to working with you.
Ashton Palmer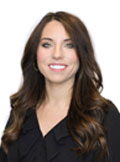 Ashton Palmer joined our Legence Bank team in 2019. She has over 8 years of experience in the financial industry. Ashton began her career as a bank teller before moving into management and we now welcome her into the mortgage lending team. This unique path provided opportunities for increased communication and attention to detail, which are top priorities we provide to all banking clients. Purchasing a home or refinancing a home, is a big step in everyone's life and I look forward to walking you through every step and ensuring it is a seamless process for you! Ashton's experience in banking will help her continue providing exceptional service through the entire mortgage process, keeping her clients informed along the journey. As a native of southern Illinois, Ashton understands the needs and wants of our clients at Legence Bank and she strives to always exceed our client's expectations. Ashton currently resides in Marion, Illinois, with her husband, Phillip, and their small dog, Scottie.
Hillary Parks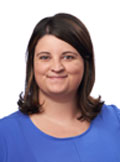 Hillary Parks has rejoined the Legence Bank team with more than 5 years of experience as a Mortgage and Loan professional, and a combined banking experience of 9 years. Hillary has the knowledge and experience to help you through the loan process, find the terms that are right for your budget, and make sure all the legalities are competently handled so the closing runs smoothly. Whether you are a first-time home buyer or simply looking to refinance your current loan, Legence Bank offers a variety of loan programs and options and Hillary is ready to help you find the one that best fits your situation. She is ready to help you from start to finish and provide a seamless process.
Tyler Patton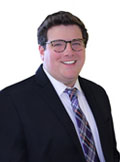 Tyler joined the Legence Bank Mortgage Lending Department in 2018, after several successful years as a real estate broker. A former third-generation Realtor, Tyler found the opportunity to help families celebrate the joy of homeownership to be the most rewarding part of his job — a piece that translates uniformly into mortgage lending. He has found Legence Bank's forward-thinking and customer-centered approach to the mortgage process, as well as the strong roots in the communities the bank serves, to be the best part of working here. A native of Marion, Tyler holds a bachelor's degree from Greenville University and is married to Heather Vaughn Patton. They have one son, Emery. Tyler's community involvement is deep — he is involved with the Marion Chamber of Commerce, Marion Youth Baseball, Director of the Marion Unit #2 Foundation, and is a Past-President of the Marion Rotary Club.