POWER your SOLAR Projects
with Legence Bank!
Key Features
Local Processing
Competitive Rates
Quick Decisions
Benefits
Our Solar Loans provide the following benefits:
100% of the financing for equipment and labor costs
No down payment
Terms of 8, 9, or 10 years with first 18 month interest only period for loans exceeding $25,000. (Converting to monthly amortizing principal and interest payments after 18 months)
For loans $25,000 or less, we offer a 5 year, fully amortizing loan.
Loan will automatically re-amortize with any principal reductions made, resulting in greater cash flow savings each month
0.25% (25 bps) interest rate "discount" for auto debit from checking account held at Legence Bank
Documents Required
RESIDENTIAL:
Last 2 years tax returns
Last 2 paystubs
Current driver's license

COMMERCIAL:
Last 2 years personal tax returns
Last 2 years business tax returns
Current P&L statement
Last 2 paystubs (if applicable)
Current driver's license
Entity documentation applicable to business type
Lenders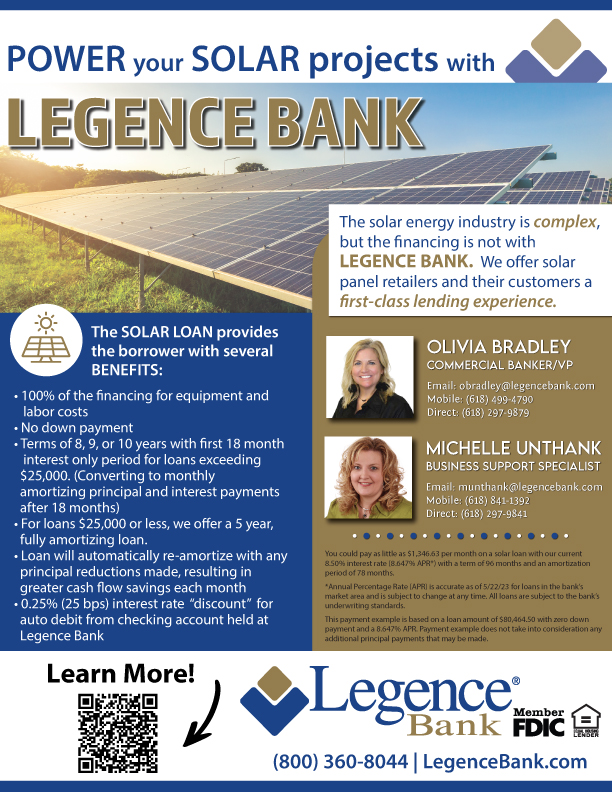 You could pay as little as $1,346.63 per month on a solar loan with our current 8.50% interest rate (8.647% APR*) with a term of 96 months and an amortization period of 78 months.
*Annual Percentage Rate (APR) is accurate as of 5/22/23 for loans in the bank's market area and is subject to change at any time. All loans are subject to the bank's underwriting standards.
This payment example is based on a loan amount of $80,464.50 with zero down payment and a 8.647% APR. Payment example does not take into consideration any additional principal payments that may be made.
Olivia Bradley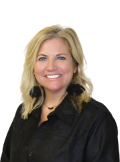 Olivia joined the Bank in 2001 and continues to focus on growing existing customer relationships and acquiring new banking relationships for all areas of the Bank; as she leads our Business Development Team. During the past several years, Olivia has grown our Remote Deposit program exponentially.
Olivia is a key member of Legence Bank's Go! Learn program, which reaches over 1,800 students each year. Olivia's extensive banking experience and knowledge of Bank products and services allow her to provide the highest level of service to her customers. Developing and strengthening customer relationships comes naturally to Olivia. Her vision will continue to enhance the strategic direction, growth, and profitability of Legence Bank and American Farm Mortgage.
Bradley's community involvement includes: Saline County Chamber of Commerce, Gallatin County School Board, Gallatin County Booster Club, Gallatin County FFA Alumni, and Mentors 4 Kids.
Dustin Wilson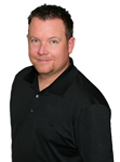 Harold Gates