Help your children SAVE and follow their dreams by joining the Super Star Savers Club!
Key Features
Competitive Interest
No Monthly Fees
No Minimum Balance
Details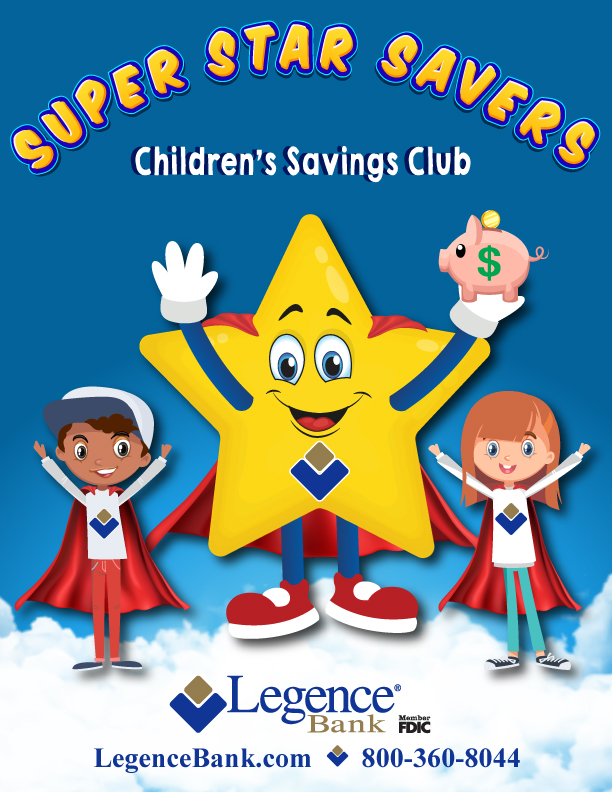 About Super Star Savers
If you have children ready to start saving, enter them into the most exciting children's savings club that offers HERO-ic prizes and rewards for those who SAVE!
SUPER Rewards
Your child could be soaring high into SAVINGS by earning .15% APY* interest on their account. Plus, he or she will be rewarded a $5 bonus for opening their savings account at Legence Bank. Lucky will make surprise visits to reinforce the good behavior of saving.
It is never too early to teach your children the importance of saving with Legence Bank's Super Star Savers account. Visit any of our AMAZING locations to sign your children up and start SAVING!
*APY – Annual Percentage Yield. APY is accurate as of 4/22/2021. Rates may change after the account is opened. Minimum to open is $20 for Super Star Savers.