Olivia Bradley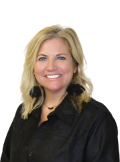 Olivia joined the Bank in 2001 and continues to focus on growing existing customer relationships and acquiring new banking relationships for all areas of the Bank; as she leads our Business Development Team. During the past several years, Olivia has grown our Remote Deposit program exponentially.
Olivia is a key member of Legence Bank's Go! Learn program, which reaches over 1,800 students each year. Olivia's extensive banking experience and knowledge of Bank products and services allow her to provide the highest level of service to her customers. Developing and strengthening customer relationships comes naturally to Olivia. Her vision will continue to enhance the strategic direction, growth, and profitability of Legence Bank and American Farm Mortgage.
Bradley's community involvement includes: Saline County Chamber of Commerce, Gallatin County School Board, Gallatin County Booster Club, Gallatin County FFA Alumni, and Mentors 4 Kids.
Dustin Wilson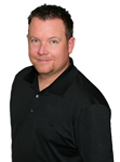 Harold Gates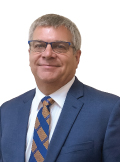 Ryan Beckemeyer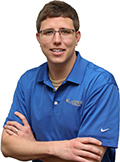 Ryan joined the Legence Bank team in 2010 with a Bachelor's Degree in Finance from Southern Illinois University-Carbondale. He started working in the loan operations department and then spent five years as a credit analyst, overseeing all aspects of large agricultural and commercial credit underwriting for both Legence Bank and our subsidiary, American Farm Mortgage & Financial Services. He currently serves as a Commercial and Agricultural Lender, focusing primarily on providing construction and permanent loans for commercial and agricultural businesses. Ryan is an experienced lender in Conventional, Small Business Administration 7(a) and Farmer Mac loans.
Shawn Bailey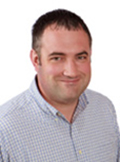 Shawn Bailey joined Legence Bank in 2013 and brought a wide array of knowledge in agricultural and commercial lending. Shawn has over 15 years of experience in credit analysis, lending, and banking. He has a vast knowledge of the various programs available through FSA with Legence Bank being designated as a preferred lender with FSA. Shawn graduated from Vienna High School in 1993 and from Southern Illinois University Carbondale in 1997. Shawn operates a small grain farm in Pope County, Illinois, and enjoys hunting, farming and spending time with his wife and daughter.
Mike Williams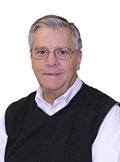 Mike Williams has 39 years of experience in banking, including time as an Ag/Commercial Loan Officer, Community Bank President, as well as Senior Vice President overseeing Ag lending for three branches in southern Illinois.
Williams brings a tremendous amount of experience in sales, management, and underwriting, along with a deep understanding of logistical, managerial and operational dynamics crucial for today's agricultural business. Williams community involvement includes: Past Director of the Saline County Fair Association, Past President of the Saline County Chamber of Commerce, Past President of the Rotary Club in Harrisburg, Past President of the Kiwanis Club in Harrisburg, and Treasurer for First Baptist Church in Harrisburg. He earned his bachelor's degree from Eastern Illinois University and numerous banking certifications throughout the past 39 years.
Sarah Farmer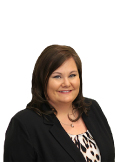 Sarah has over 15 years of experience working with small business owners and SBA loan funding to help fulfill the dreams of small businesses through new project construction, business expansion and new business ventures. She currently serves as our Loan Assistant Team Lead and works with borrowers through the entire commercial loan process, including SBA 7(a), 504, and PPP loans, by helping the lender gather initial financial information, assisting with the completion of paperwork and closing the loan. She brings a deep understanding of logistical, managerial and operational dynamics crucial for our customers'.
Farmer's community involvement includes; finance committee member at her church, along with serving as an Assistant Sunday School Teacher. In addition to her volunteer opportunities and involvement with Legence Bank's outreach programs.