Ryan Beckemeyer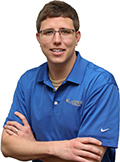 Ryan joined the Legence Bank team in 2010 with a Bachelor's Degree in Finance from Southern Illinois University-Carbondale. He started working in the loan operations department and then spent five years as a credit analyst, overseeing all aspects of large agricultural and commercial credit underwriting for both Legence Bank and our subsidiary, American Farm Mortgage & Financial Services. He currently serves as a Commercial and Agricultural Lender, focusing primarily on providing construction and permanent loans for commercial and agricultural businesses. Ryan is an experienced lender in Conventional, Small Business Administration 7(a) and Farmer Mac loans.
Brian Owen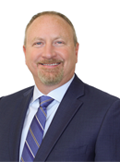 Brian Owen has 23 years of experience in commercial lending. He has served in many roles within the financial industry including: branch manager, consumer lending and mortgage lending. He brings a deep understanding of logistical, managerial and operational dynamics crucial for our customers'.
Owen's community involvement includes: United Way of Henderson County, Board of Director, Treasurer; Henderson Regional Hospital Foundation, Board of Director. He earned his bachelor's degree in Psychology and a minor in Finance from Murray State University. He also graduated from LSU Graduate School of Banking in 2013. Owen is a graduate of Leadership Evansville and a graduate of the Henderson Leadership Initiative.
Shawn Bailey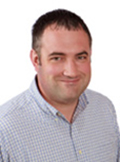 Shawn Bailey joined Legence Bank in 2013 and brought a wide array of knowledge in agricultural and commercial lending. Shawn has over 15 years of experience in credit analysis, lending, and banking. He has a vast knowledge of the various programs available through FSA with Legence Bank being designated as a preferred lender with FSA. Shawn graduated from Vienna High School in 1993 and from Southern Illinois University Carbondale in 1997. Shawn operates a small grain farm in Pope County, Illinois, and enjoys hunting, farming and spending time with his wife and daughter.
Mike Williams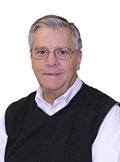 Mike Williams has 39 years of experience in banking, including time as an Ag/Commercial Loan Officer, Community Bank President, as well as Senior Vice President overseeing Ag lending for three branches in southern Illinois.
Williams brings a tremendous amount of experience in sales, management, and underwriting, along with a deep understanding of logistical, managerial and operational dynamics crucial for today's agricultural business. Williams community involvement includes: Past Director of the Saline County Fair Association, Past President of the Saline County Chamber of Commerce, Past President of the Rotary Club in Harrisburg, Past President of the Kiwanis Club in Harrisburg, and Treasurer for First Baptist Church in Harrisburg. He earned his bachelor's degree from Eastern Illinois University and numerous banking certifications throughout the past 39 years.
Gary Evans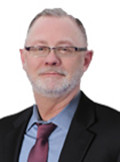 I have over 35 years of consumer lending experience as well as experience in small business lending. I have always tried to be involved in the community and I feel that giving back to the community in which you live and work is very important. In the past I have served on many local boards and committees such as the United Way of South Central Illinois, Jefferson County Chamber of Commerce and the Housing Authority of the City of Mount Vernon.