Dorothy Ruzich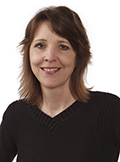 Dorothy is excited to help you find the best financing solution for your individual situation. She has over 25 years of experience helping individuals and families get into their dream homes, vacation homes and starter homes. Legence Bank offers numerous loan options, local decision making and processing, competitive rates, and personal attention. She invites you to consider our Legence Bank family for your financing needs and looks forward to working with you.
Ashton Palmer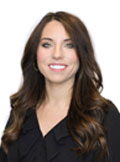 Ashton Palmer joined our Legence Bank team in 2019. She has over 8 years of experience in the financial industry. Ashton began her career as a bank teller before moving into management and we now welcome her into the mortgage lending team. This unique path provided opportunities for increased communication and attention to detail, which are top priorities we provide to all banking clients. Purchasing a home or refinancing a home, is a big step in everyone's life and I look forward to walking you through every step and ensuring it is a seamless process for you! Ashton's experience in banking will help her continue providing exceptional service through the entire mortgage process, keeping her clients informed along the journey. As a native of southern Illinois, Ashton understands the needs and wants of our clients at Legence Bank and she strives to always exceed our client's expectations. Ashton currently resides in Marion, Illinois, with her husband, Phillip, and their small dog, Scottie.
Dakota McGinnis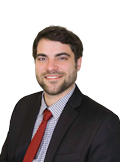 Dakota McGinnis joined our Legence Bank team in 2022. He brings a wealth of knowledge in sales, management, and fiscal responsibility. He loves helping customers find the right financial solution to make their dreams come true! He will focus on strategy, growth and community development in our Metropolis market along with additional market areas in southern Illinois. Dakota understands our customers needs and will walk them through every step of the home buying journey.
He and his wife Kaley moved back to southern Illinois and look forward to being near family and continuing their involvement in the local community. They are members of the Waldo Baptist Church in Brookport, IL and Dakota enjoys working with children through his volunteerism as a youth softball coach. McGinnis earned a bachelor's degree in finance from Southern Illinois University.
Hillary Parks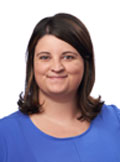 Hillary Parks has rejoined the Legence Bank team with more than 5 years of experience as a Mortgage and Loan professional, and a combined banking experience of 9 years. Hillary has the knowledge and experience to help you through the loan process, find the terms that are right for your budget, and make sure all the legalities are competently handled so the closing runs smoothly. Whether you are a first-time home buyer or simply looking to refinance your current loan, Legence Bank offers a variety of loan programs and options and Hillary is ready to help you find the one that best fits your situation. She is ready to help you from start to finish and provide a seamless process.