Cindy Barnhill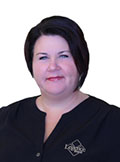 Buying a home should be an exciting and fulfilling experience. Cindy makes it her goal with every borrower to deliver a seamless transaction that is respectful of her client's time, budget and financial goals. Legence Bank offers an array of loan products which allows customers to obtain the loan that best fits their financial and personal needs. She looks forward to assisting you with your home buying or refinancing process.
Dorothy Ruzich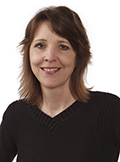 Let Dorothy use her 25 years of banking experience to help you find the best financing solution for your individual situation. Legence Bank offers numerous loan options, local decision making and processing, competitive rates, and personal attention. She invites you to consider our Legence Bank family for your financing needs and looks forward to working with you.
Tyler Patton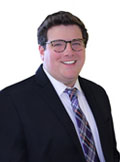 Tyler joined the Legence Bank Mortgage Lending Department in 2018, after several successful years as a real estate broker. A former third-generation Realtor, Tyler found the opportunity to help families celebrate the joy of homeownership to be the most rewarding part of his job — a piece that translates uniformly into mortgage lending. He has found Legence Bank's forward-thinking and customer-centered approach to the mortgage process, as well as the strong roots in the communities the bank serves, to be the best part of working here. A native of Marion, Tyler holds a bachelor's degree from Greenville University and is married to Heather Vaughn Patton. They have one son, Emery Elisha. Tyler's community involvement is deep — he is involved with the Marion Chamber of Commerce, Marion Youth Baseball, and currently serves as the President-Elect of the Marion Rotary Club.