Your PARTNER in Financial Planning
When a team works together, complex planning can be simplified. Our approach starts by understanding that each client is unique and collaborates to build plans for each individual and family. We deliver access to customized investment solutions and challenge you to achieve the outcomes you desire. We provide access to a wide range of investment and insurance solutions to individuals, businesses, and non-profit organizations. From 401(k) pension rollovers, to education funding – our team of professionals will provide you with the knowledge and guidance to make informed decisions about your investments.
Why Invest?
Are you wondering why you should invest? How you can invest? One of our Financial Advisors will provide a free consultation to evaluate your financial situation. There is no obligation to invest if you simply just want to meet and learn about the options available. Our team will listen to your needs and develop a tailored plan to help you and/or your family achieve your financial goals.
With investments, there are countless options and our team is ready to help you!
Who We Serve:
Individuals and their families

Private business owners

Agribusiness

Nonprofits
Additional Services:
401(k) Rollovers

Traditional and Roth IRAs

Educational Savings

Employer-Sponsored Retirement Plans

Stocks, Bonds, Mutual Funds, Annuities

Long Term Care and Life Insurance

Investment Advisory Services

Charitable Giving Strategies

So much more!
Diversified Investment and Insurance Options:
Stocks

Mutual Funds

Bonds

Annuities

CDs

Money Market Funds

Life Insurance

Long-term Care Insurance

Disability Income Insurance
Meet Our Team
Paula Rightnowar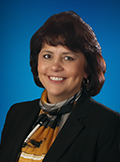 Infinex Financial Advisor
Phone: 618-242-5692 ext. 4213
Email Paula
Learn More
Investment and Insurance Products and Services offered through INFINEX INVESTMENTS, INC. Member FINRA/SIPC. Legence Investment Services is a trade name of the bank. Infinex and the bank are not affiliated.
NOT A DEPOSIT
NOT FDIC-INSURED
NOT INSURED BY ANY FEDERAL GOVERNMENT AGENCY
NOT GUARANTEED BY THE BANK
MAY GO DOWN IN VALUE