eStatements
You already have enough paperwork to keep track of; create one less by going paperless today. eStatements provide anytime access to your statement from anywhere with internet access.
They also cut down on clutter, paper waste, and time spent searching for a past statement. They even provide greater security—by eliminating a paper trail of private information, you also reduce the risk of that information getting into the wrong hands.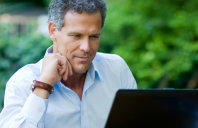 Summary

Free, secure service for Legence Bank business customers
Access statements anytime, from anywhere with an internet connection
Access statements sooner; no more waiting on the mail
Avoid paper storage hassles and time wasted searching for a particular statement
Greater security; eliminate a paper trail of your private information from being intercepted
More environmentally friendly than paper statements
Easily print or download to your computer or other storage device




Enroll

Activate eStatements by filling out this convenient online form.