Go!Learn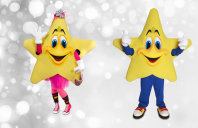 Go!Learn is an educational program provided by Legence Bank to educate, inform, and encourage financial knowledge to the communities Legence Bank serves. As our economy, culture, and society changes, the need for personal financial management grows. Legence Bank strives to provide the essential services their customers need and Legence Bank believes financial education is a growing need in communities across America. Go!Learn programs reach children in kindergarten classes through young adults in high school and continuing education for adults. Legence Bank is proud to provide such invaluable and important programs to the people of Southern Illinois and Southern Indiana.
Simply choose one of our three main topics and begin learning! Thank you for choosing Go!Learn for your financial education needs.
Go!Learn - Elementary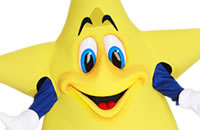 Parents,
Lucky would like to welcome you and your children to a fun page made just for your kids! Lucky knows a lot about making smart choices with his money and he often says, "Save some, spend some, and maybe even share some!" He wants to teach your kids about money and how they can make smart choices, too.
Check out the fun games and activities that Lucky has below. And keep an eye out for Lucky around the community. He loves giving high fives to smart savers!
Click on the cool worksheets below and have fun!
Legence Bank understands the importance of guarding the identity and privacy of children. Legence Bank provides the Go!Learn section of its website for the convenience and education of its customers and communities and their children. Legence Bank is committed to protecting the online privacy of the children who visit its website and we encourage parents, guardians and teachers to monitor and supervise the online interactions of children under the age of 13, including participating in any interactive activities offered on the website. The Children's Online Privacy Protection Act (COPPA) was passed to give parents increased control over websites and services directed to children under the age of 13, what information is knowingly collected from their children online and how such information is used. Legence Bank is committed to complying with the Children's Online Protection Act. Legence Bank does not intentionally market to or solicit personal information from children under the age of 13, nor is information knowingly collected from them.
Go!Learn - Teens & Grads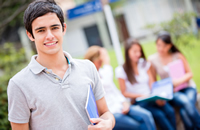 As you begin to gain independence, you will learn how essential it is to make smart life choices. Starting off on the right foot financially and making smart decisions with your money will benefit you throughout your life. To do this, it's helpful to have a clear picture of potential advantages and pitfalls you may face.
Financial decisions can seem intimidating, but they don't have to be. We're here for you, and we'd like to invite you to begin by checking out the collection of videos and articles we have posted below. If you see something that interests you and you would like to learn more, just give us a call and we'll be happy to help. We would love to help prepare you financially during this important time in your life.
Go!Learn - Continuing Education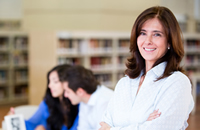 There are always opportunities for personal growth and development in every area of your life, no matter your age. Financial Literacy is not a class from which you graduate – it continuously changes and grows with you.
Legence Bank now offers information on a wide variety of financial subjects that we feel can benefit you. We invite you to browse these topics and see which could be a fit for you. If you see something that interests you and you would like to learn more, please contact us and we would be happy to assist you.
We would be honored to be a source of financial knowledge for you and your family, and as always, thank you for choosing Legence Bank!